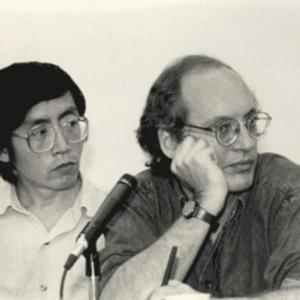 Two writers who challenge the official truth of our times: this is the focus of our 2011 Melbourne Writers Festival event, a pairing of Eliot Weinberger from the USA and Bei Dao from China.
Eliot Weinberger's 'What I Heard About Iraq' was named THE anti-war classic of the Iraq War. Bei Dao, one of China's foremost poets, has lived in exile since 1989 for his pro-democracy stance and his unique personal voice. He has been nominated repeatedly for the Nobel Prize in Literature.
The two writers are friends as well as colleagues, and the event features readings of their powerful work, as well as a conversation between them, drawing on the themes of personal freedom, public responsibility and the power of poetic words.